Top coating underway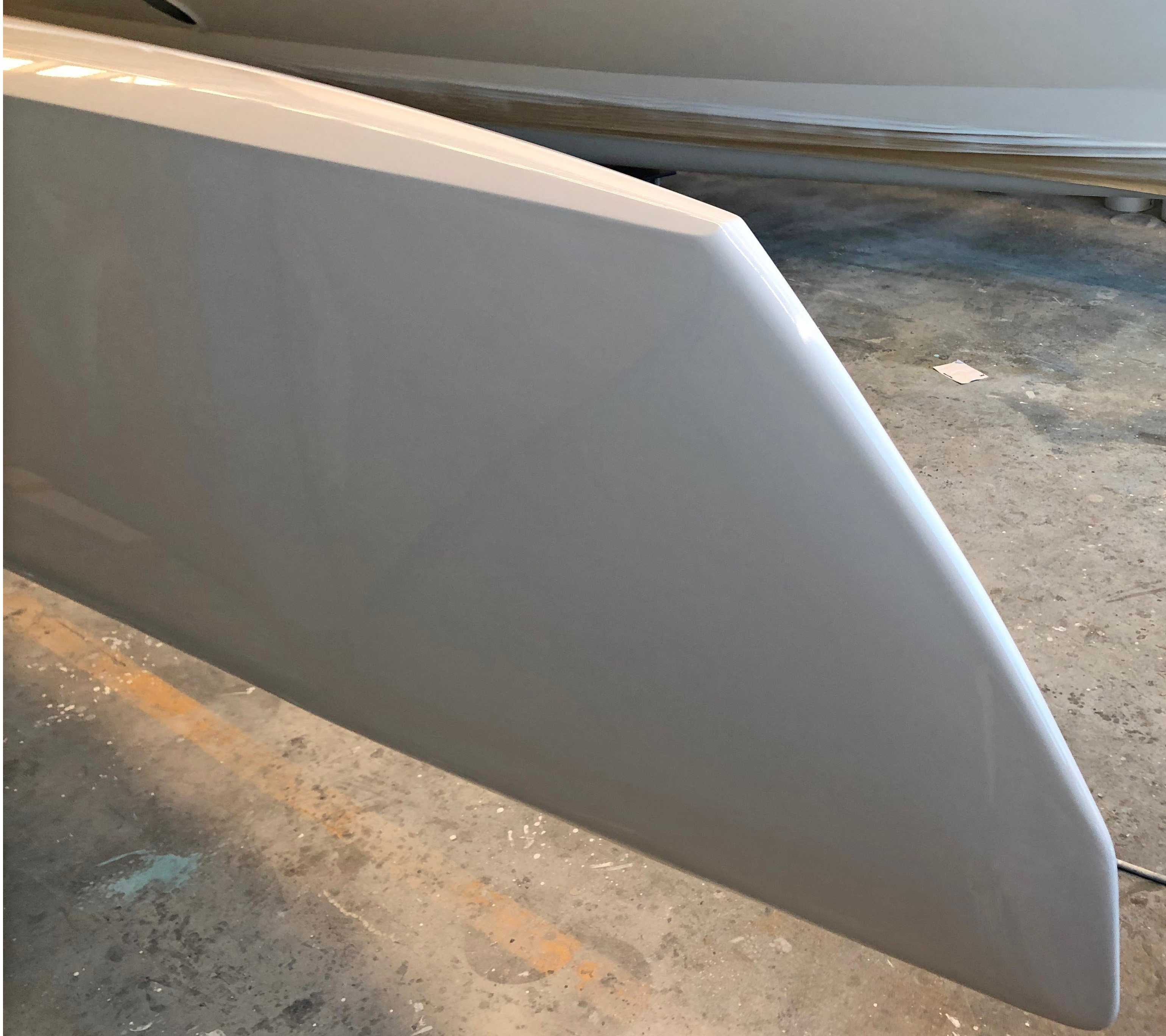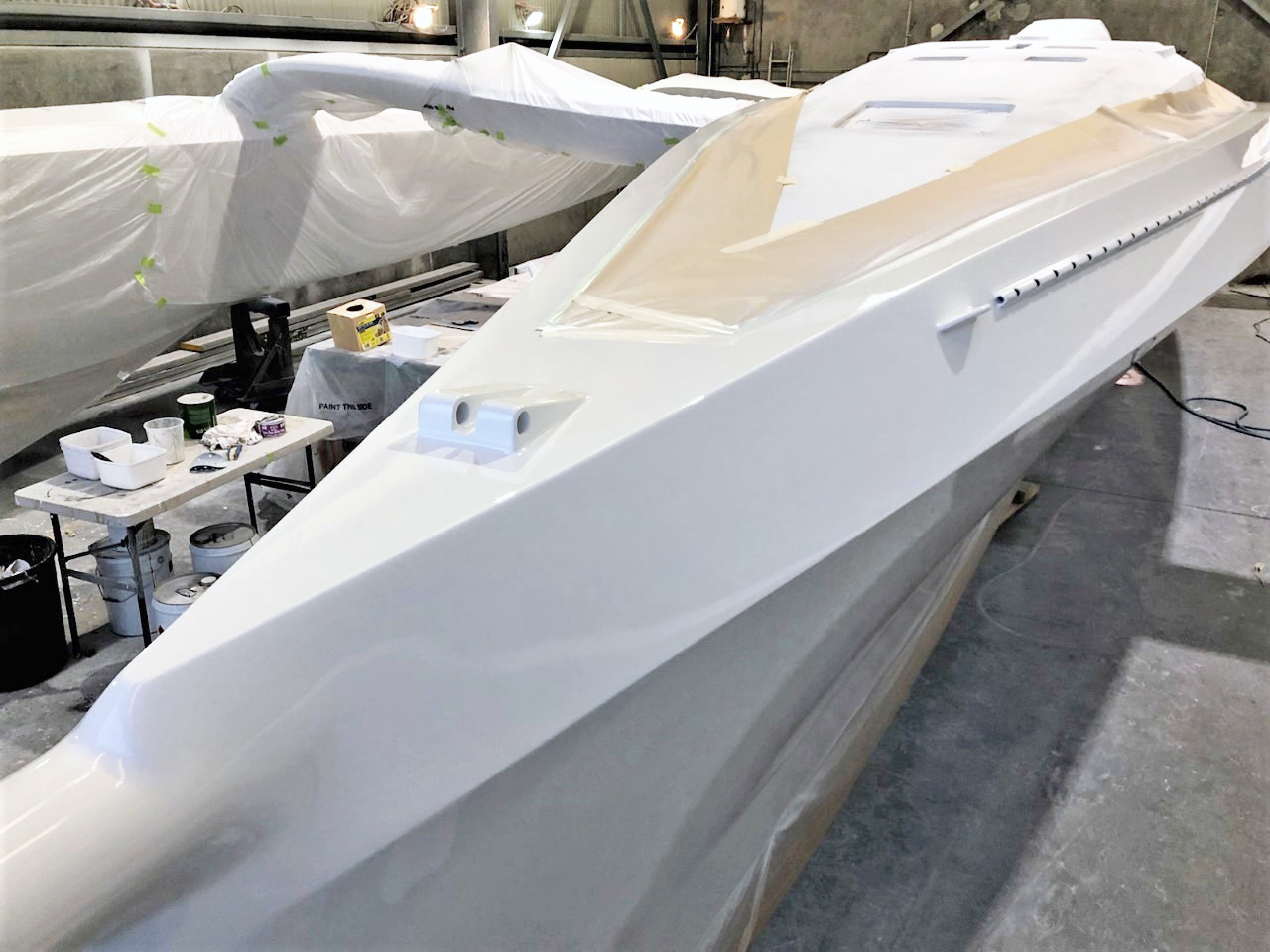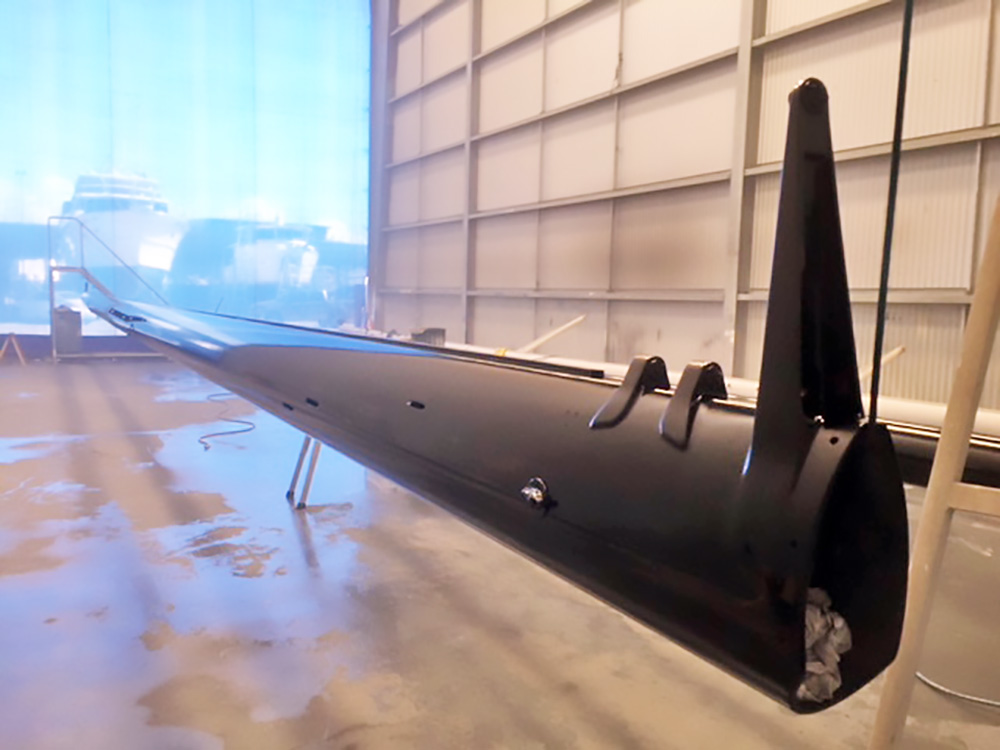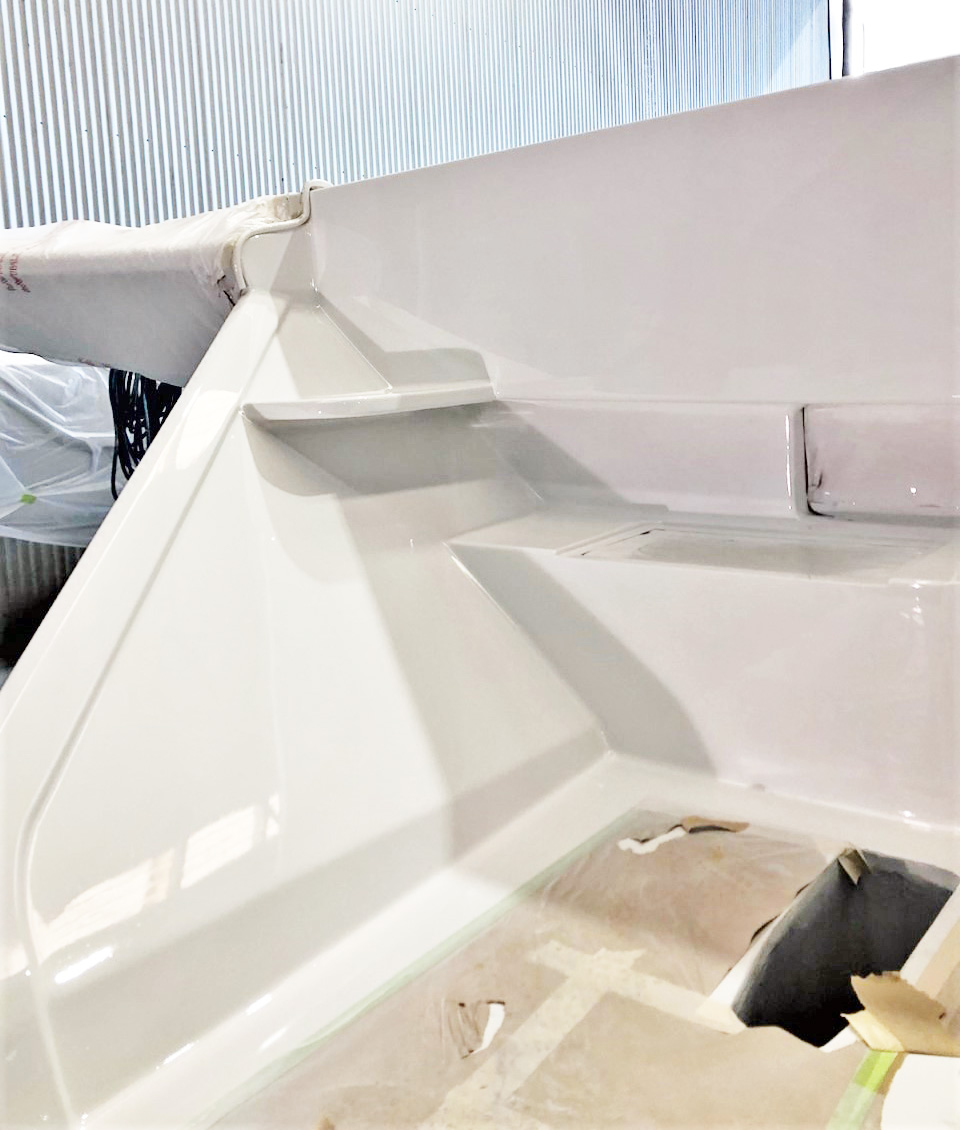 Now all the construction has finished, it is time to paint, then bolt things on, then go sailing! Here are a few pics of how things are going.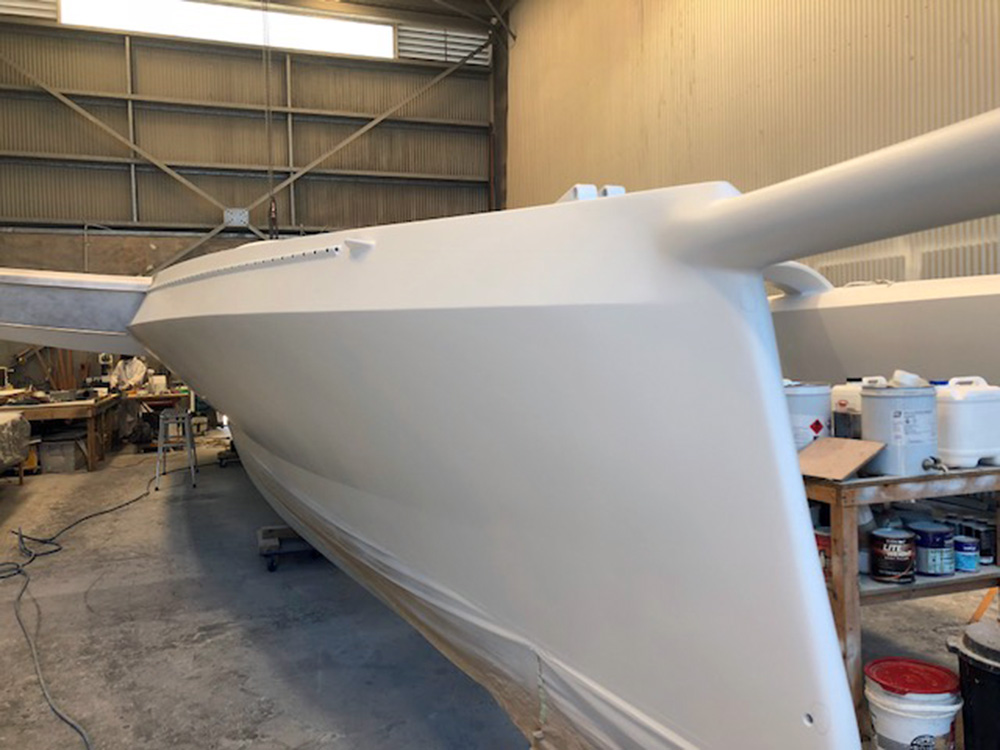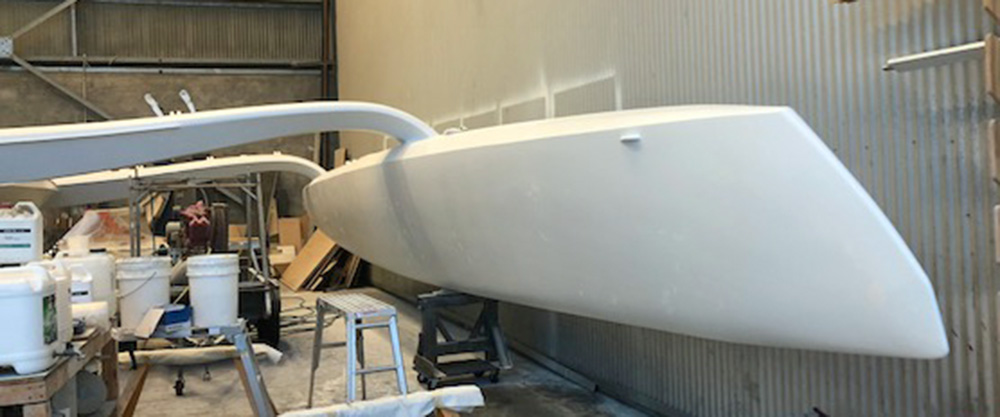 Unfortunately we still don't have a lens wide enough to fit in the whole boat!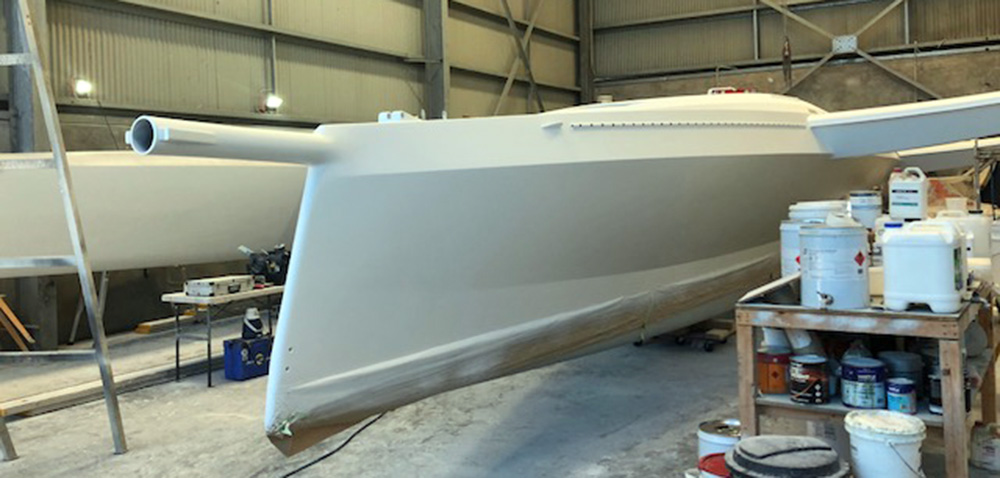 The companionway pod with rim for water deflection and something to hold on to!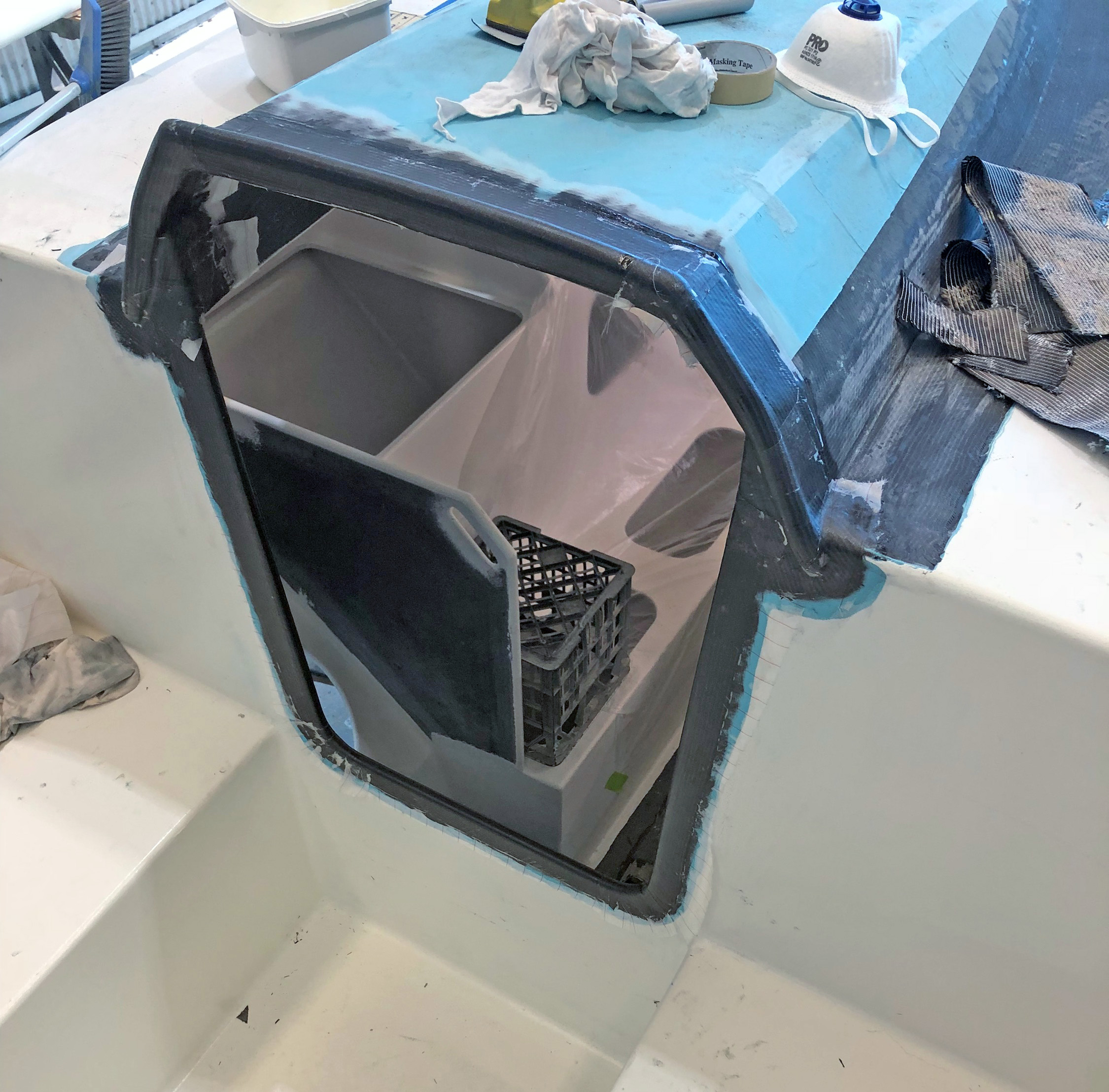 Finally Venom is able to bask in the sun!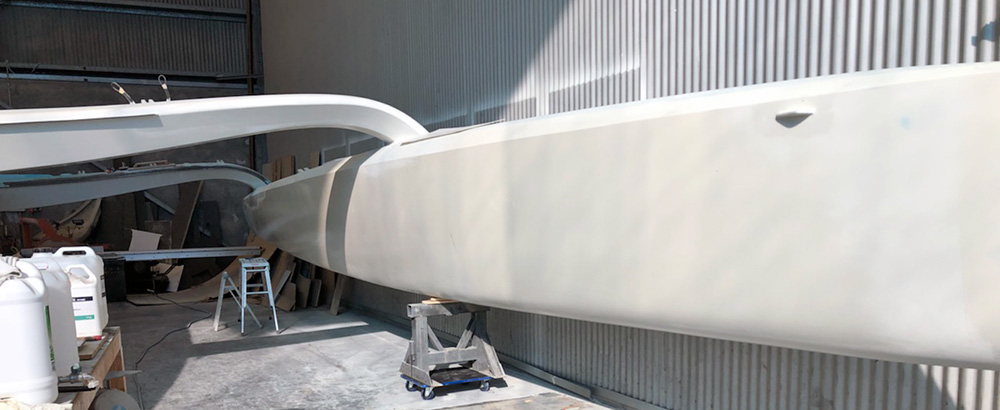 Aft beam with attachments for sheets and rear stanchions.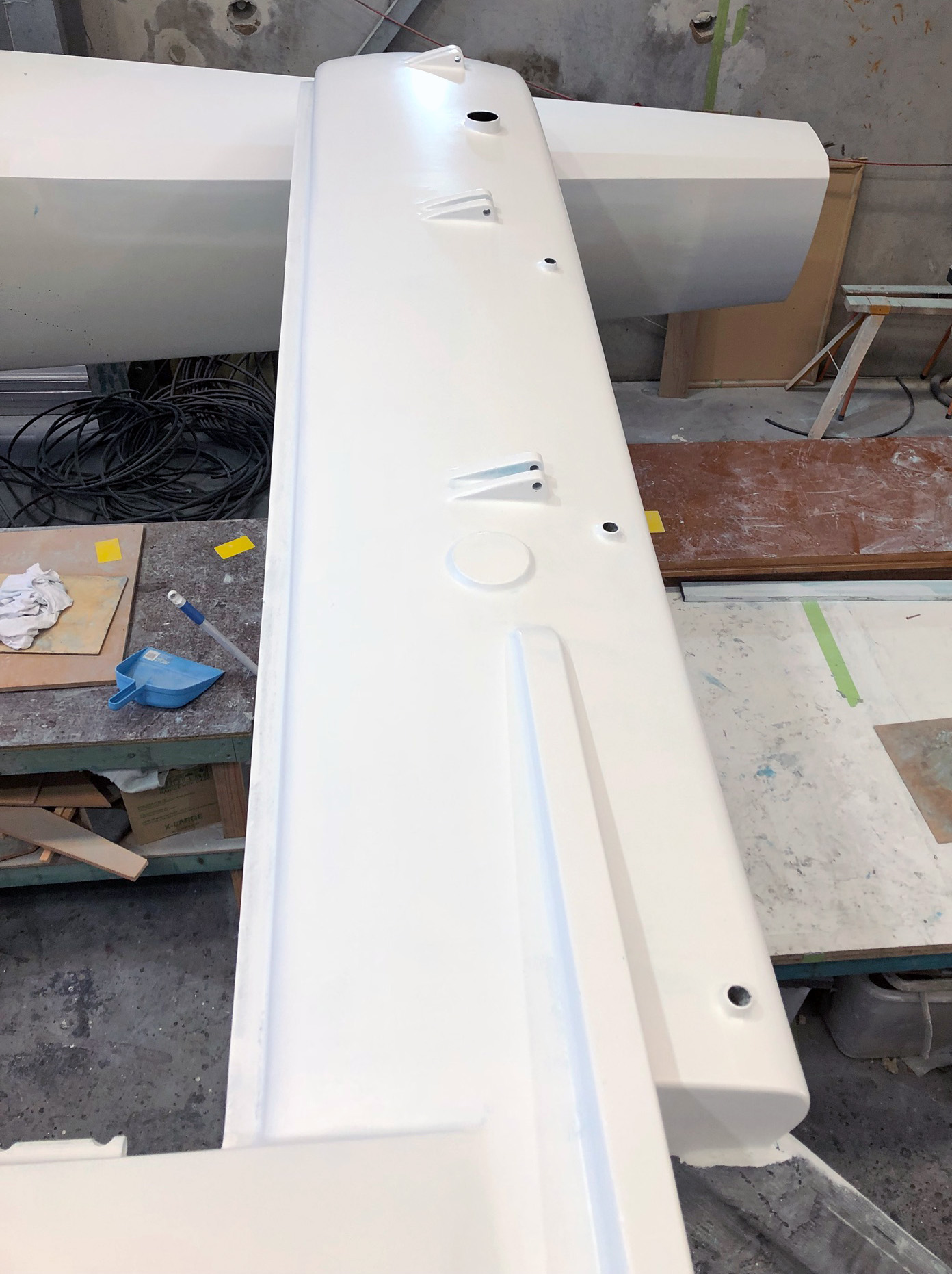 Go fast companionway pod ready to go