Well I know the delivery to Adelaide happened a few months ago now, but think it is still worth writing about, particularly as the section from Port Hacking to Apollo Bay in November was one of the more demanding but most beautiful sections of the delivery.
After spending a week in the tranquil waters of Gymea Bay in upper Port Hacking sorting out the various 'new boat' issues that we had discovered on the first leg of the delivery, Venom headed south towards Eden.
During our stay we had been very fortunate to have been pampered by Bob and Kim whilst Phil very kindly hosted us on his pylon berth. This made doing all the odd jobs much easier and was a beautiful little spot to do them all in as well. The bonus was to have Bob and Kim's 'Voodoo' and Phil's 'Bandersnatch II' right next to us as well.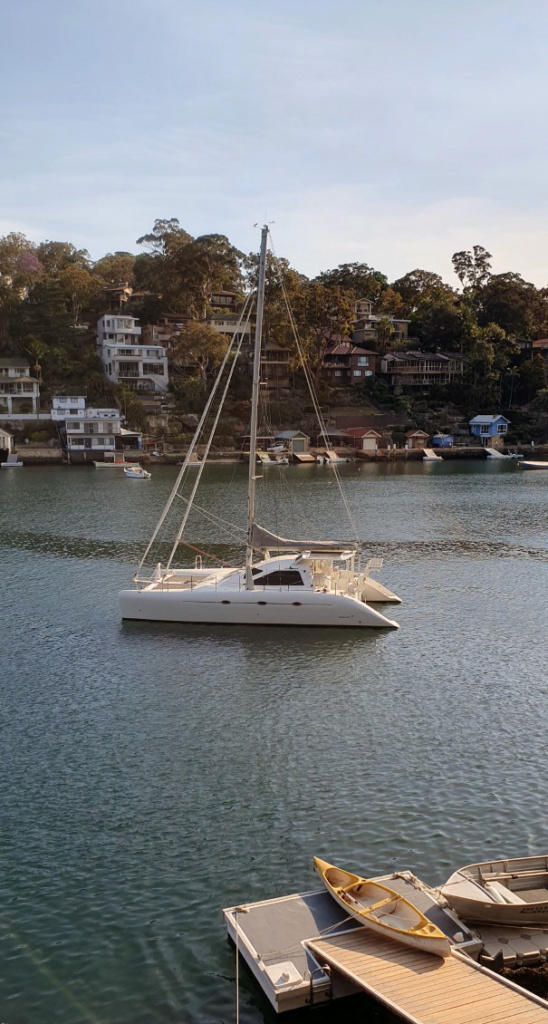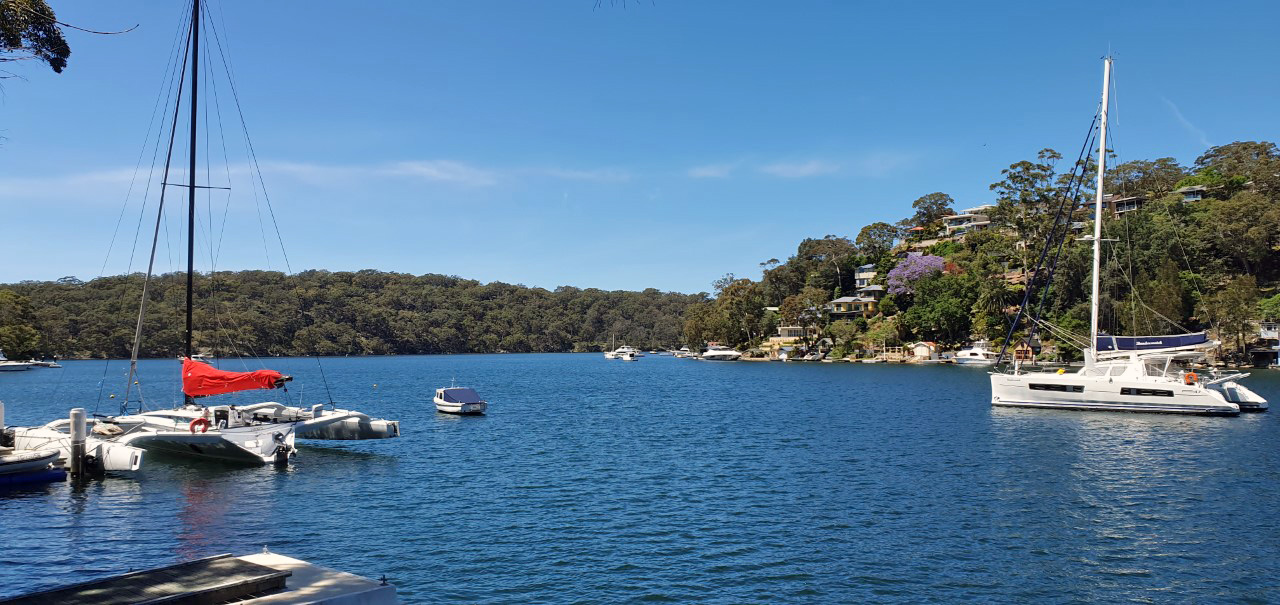 Unfortunately I had to return to work, but we were fortunate to have Larry Jamieson join Bob and James for the next part of the the delivery. Larry is a hugely experienced sailor, having sailed on heaps of big boats (with a variety of numbers of hulls) in Australia and round the world – so his experience and knowledge was great to tap into.
The leg from Port Hacking to Eden was pretty uneventful – lightish south easterlies requiring a fair bit of motor sailing. Finding somewhere to come alongside at Eden without damaging your boat is always a challenge, but thankfully we were able to raft up alongside Patriot, a large powerboat – and, of course, Larry just happened to know some of the crew!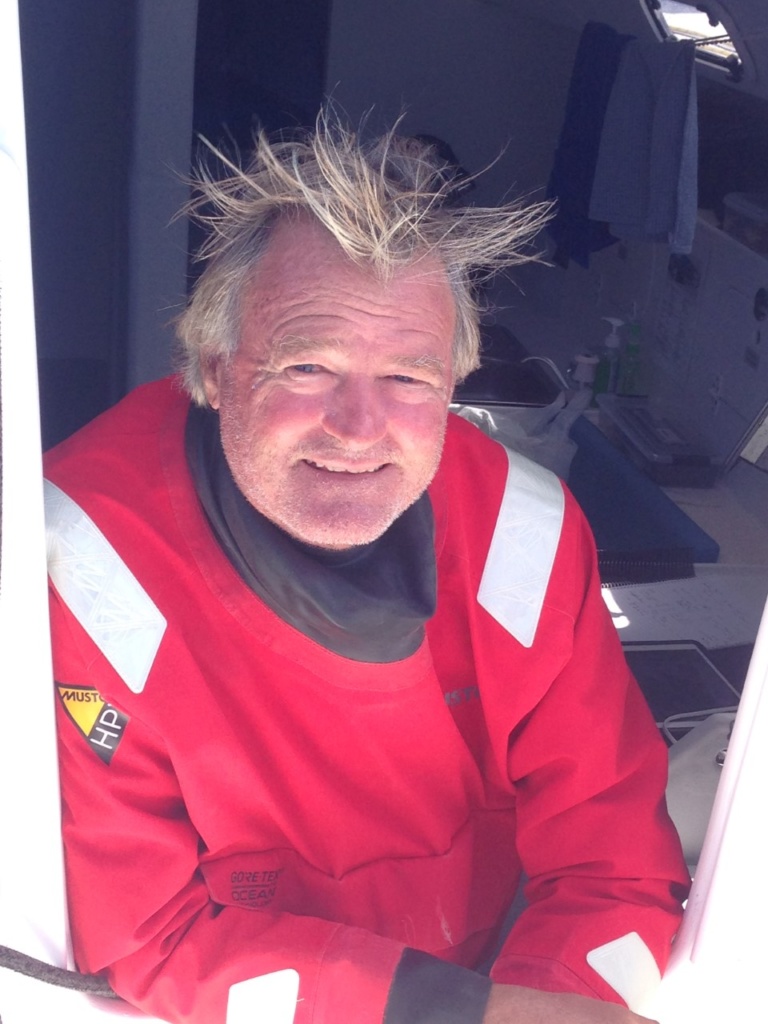 After a few nights there waiting for some strong souwesterlies to abate around the corner (or did the crew just like Patriot's luxury?), we had to move to Boyd Bay as Patriot headed off to NZ and there was nowhere suitable left to tie up at Eden. This did at least give us a chance to moor for the first time – with mooring on a bridle from the stern being much easier to do than from the bow.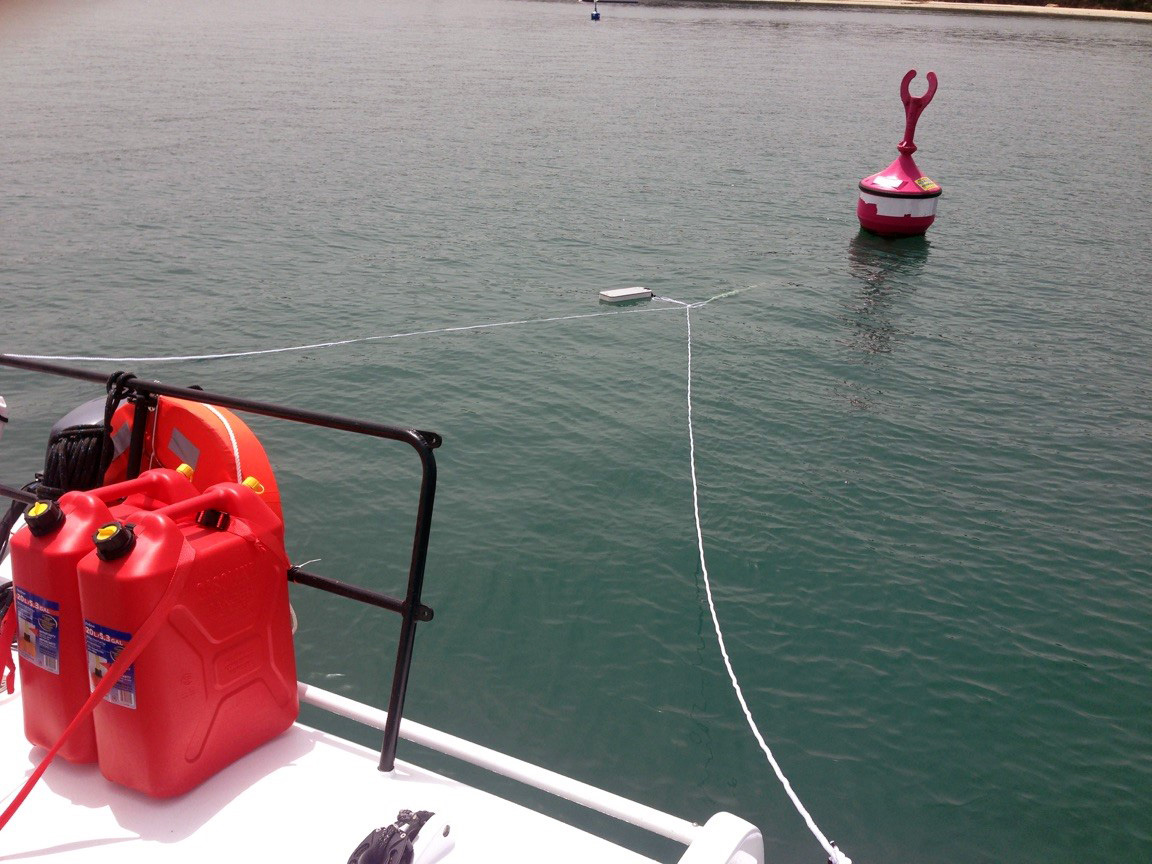 Despite there being a persistently nasty 20-25 knot southerly patch blowing off Green Cape (as it seems to want to do around November/December), we headed off towards Lakes Entrance to get there before the next westerly cold front hit. Despite a pretty rough beat there was the promise that the wind would abate and come round a bit more to the west once passed Gabo Island.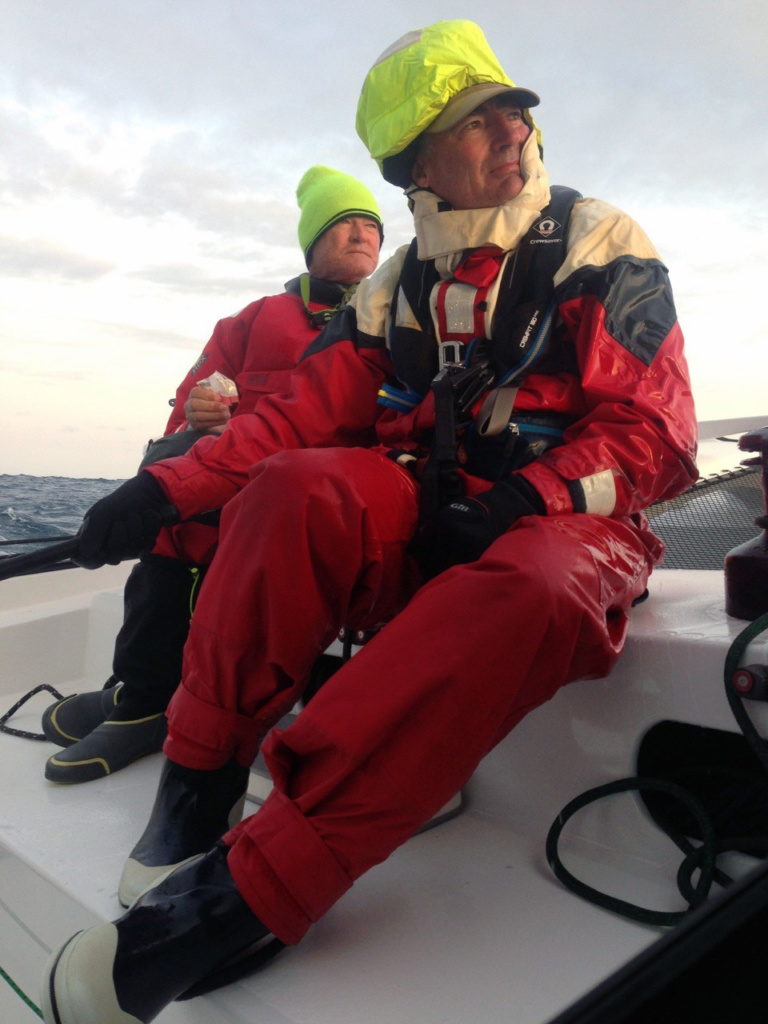 Unlike many forecasts – this one actually came to pass – with motor sailing again the order of the day along the East Gippsland coast. We timed the arrival at Lakes Entrance really well and were able to come in late in the flood with pretty good conditions on the bar.
Having said good conditions, Lakes Entrance has a fearful reputation, and even good conditions can raise the pulse when you have a 10.4m wide boat and you see that concrete and rock walls will greet you if something goes wrong! But Gippsland Ports have done a fantastic job at keeping the bar at a good depth, and providing all sorts of information about conditions on the bar. The webcam is particularly helpful and allows you to see what conditions you might expect in various wind and tidal conditions beforehand.
So we tied up at a visitor's berth in the very peaceful Cunnighame Arm – ideally located just across the road from the Pub.
But the bushfires that were to afflict Gippsland and the NSW south coast had just started…..
Please follow and like us: